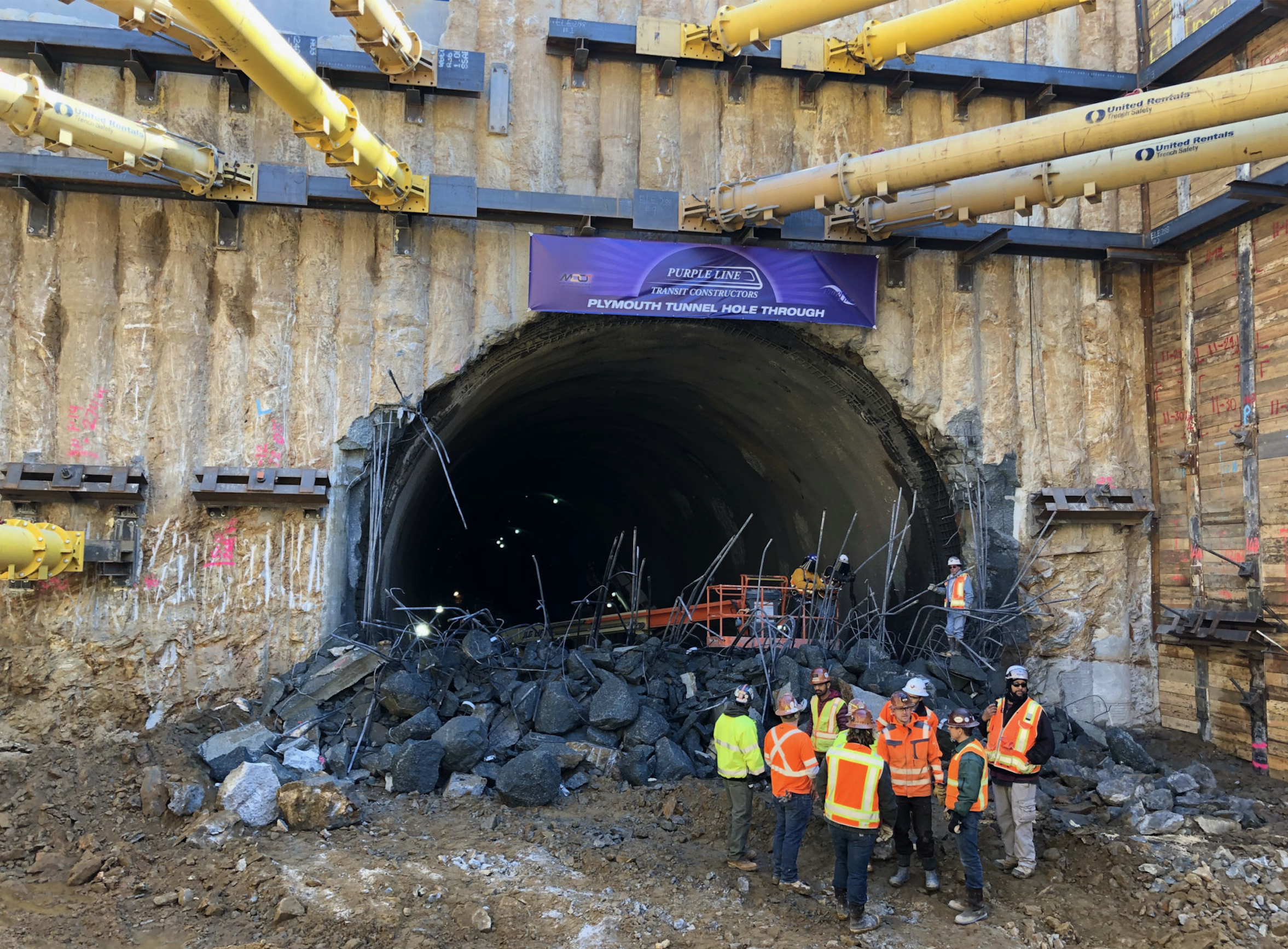 Posted: Jun 18th, 2020
In:
News
When the contracting team building the Purple Line announced plans to quit mid-construction this summer, some project watchers viewed it as posturing in a three-year fight with the state of Maryland over hundreds of millions in cost overruns.
But industry analysts say financial pressures faced by the lead construction company, Texas-based Fluor, underscore the seriousness of the joint venture's notice that it will walk off the $2 billion light-rail project rather than continue racking up additional costs.
The company's problems include cost overruns on multiple megaprojects and a Securities and Exchange Commission investigation into whether it properly accounted for $714 million in overruns and other expenses in 2019. It's unclear whether the SEC investigation includes the Purple Line project.
With its stock price plummeting in recent years, the global construction giant recently announced that because of "economic disruption" from the coronavirus pandemic and other problems, it would have to suspend paying shareholders a dividend.
"The fuse is probably a little shorter [for Fluor] to pull the plug" on the Purple Line, said Andrew Wittmann, a senior research analyst for Robert W. Baird & Co. "By walking away, they cut their losses before it potentially gets worse and they have a bigger financial hit to the company."
Click here to read the rest of the article written by Katherine Shaver over at the Washington Post