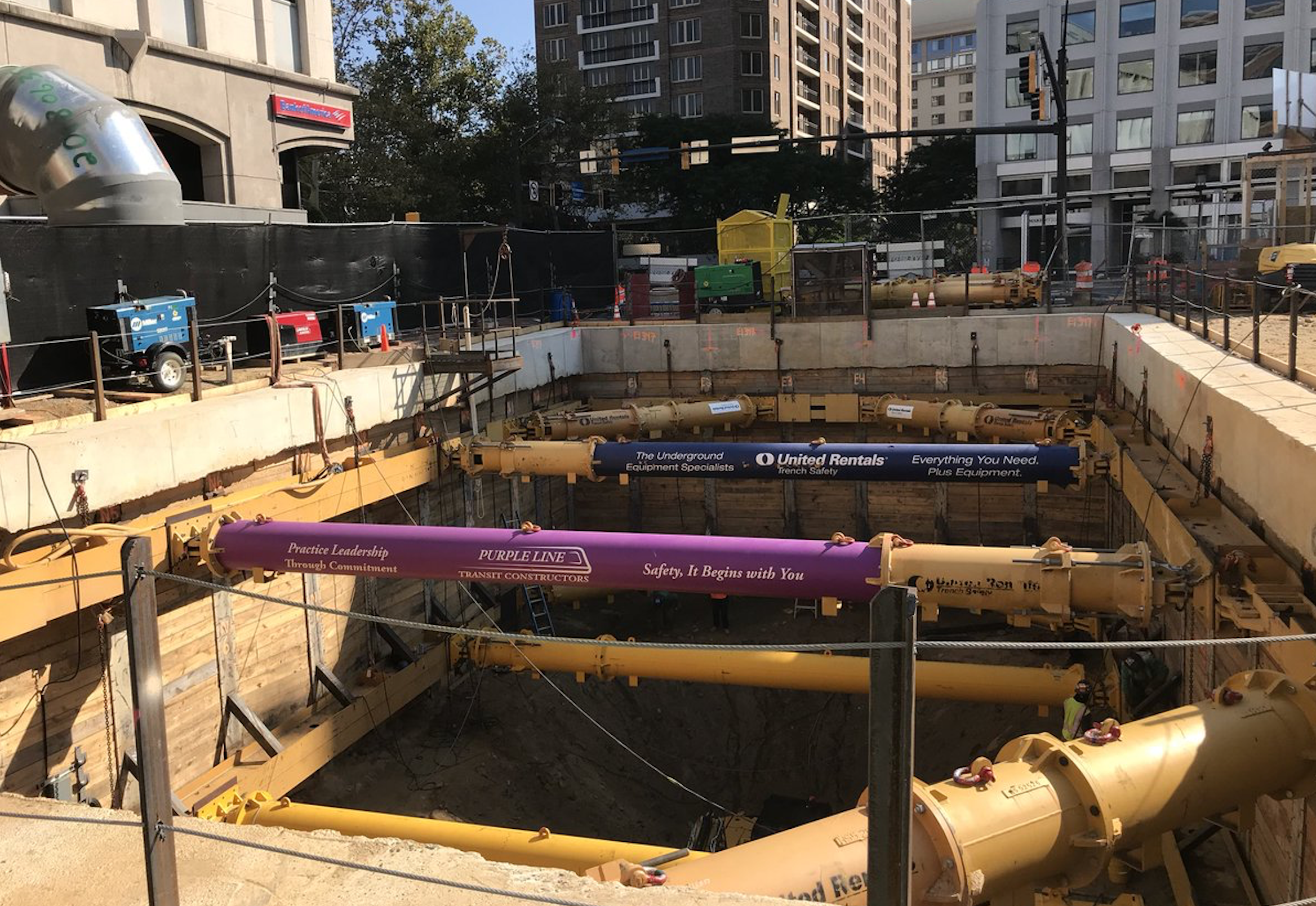 Posted: Jun 24th, 2020
In:
News
The consortium of companies overseeing the Purple Line told Maryland officials Tuesday that it will dissolve the project's entire 36-year public-private partnership in 60 days if it can't reach a settlement with the state over extensive delays and cost overruns.
The notice of termination filed by Purple Line Transit Partners (PLTP) came two business days after the consortium and its contractor passed a June 20 contractual deadline to reach an agreement over who will pay the delay-related costs. The contractor threatened to quit the light-rail project May 1, saying the state had refused to pay for any of the $755 million in additional expenses on the $2 billion project.
Under a public-private partnership reached in 2016, PLTP agreed to build the 16-mile rail line, help finance its construction and then operate it long term. If that partnership dissolves, the state would have to find another way to finish building a legacy project for Maryland Gov. Larry Hogan (R). Just as importantly, the state would have to find another way to finance the line's construction with limited debt capacity.
The consortium said it still hopes to resolve the cost dispute with the Maryland Transit Administration before Aug. 20. If it doesn't do so by then, the consortium's overarching partnership with the state would end, 60 days after Tuesday's notice.
Click here to read the rest of the article written by Katherine Shaver over at The Washington PostPurple Line Consortium Says It Will Dissolve Public-Private Partnership With State If It Can't Reach A Deal On Cost Overruns