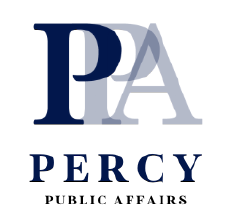 Posted: Jul 16th, 2020
In:
News
Managing Member and Founder of Percy Public Affairs (PPA), Davion Percy, announced that it has entered into a strategic alliance with The Bellamy Genn Group (BGG).
Through this strategic alliance, PPA and BGG will provide a platform for hands-on expertise in assessing complex issues, provide innovative and analytical solutions that will help guide and influence decision-makers.
"The PPA-BGG alliance is a powerful combination," said Davion Percy. "PPA's understanding of challenging and dynamic issues in Maryland, intergovernmental, and procurement expertise, combined with BBG's over 100 years of government relations advocacy is complementary to an effective strategy to achieve our clients goals and objectives leading to a win-win for both parties."
"With this alliance, BGG will be able to provide enhanced support to PPA and its clients while offering BGG clients additional opportunities to develop stronger relationships in Prince George's County and beyond," said Lorenzo Bellamy, Managing Partner, Bellamy Genn Group.
BGG is an Annapolis-based government relations and business development solutions firm led by Founder and Managing Partner, Lorenzo Bellamy, and Partner Gil Genn. BGG provides legislative advocacy and business solutions to clients before all levels of Maryland State Government, all Maryland legislative bodies, and before the United States Congress.
The formation of this strategic alliance is smart, collaborative, and builds upon an innovative synergy benefitting both firms in their pathways for success.
About Percy Public Affairs, LLC:
Percy Public Affairs, LLC is a boutique public affairs & government relations firm that specializes in healthcare, public safety, intergovernmental, procurement, and energy sectors. PPA embraces a collaborative and client-centered approach while taking on challenging and dynamic issues in Maryland. PPA helps clients navigate challenging environments, whether it is helping to shape an issue or positioning a company for success in the marketplace, in local communities, or in the halls of government.
About Bellamy Genn Group, LLC
Led by Managing Partner and Founder, Lorenzo Bellamy and Partner Gil Genn, Bellamy Genn Group, LLC is an Annapolis-based full service government relations firm providing its clients with advocacy, procurement, and business development solutions in Maryland and the District of Columbia and before the U.S. Congress.
###
Website: www.percypublicaffairs.com
Facebook: https://www.facebook.com/percypublic affairs
Website: www.bellamygenngroup.com
Facebook: https://www.facebook.com/BellamyGennGroup
Media Contact:
Veronica Jeon
VSJ, Inc.
vjeon@vsjinc.com
202-803-3303