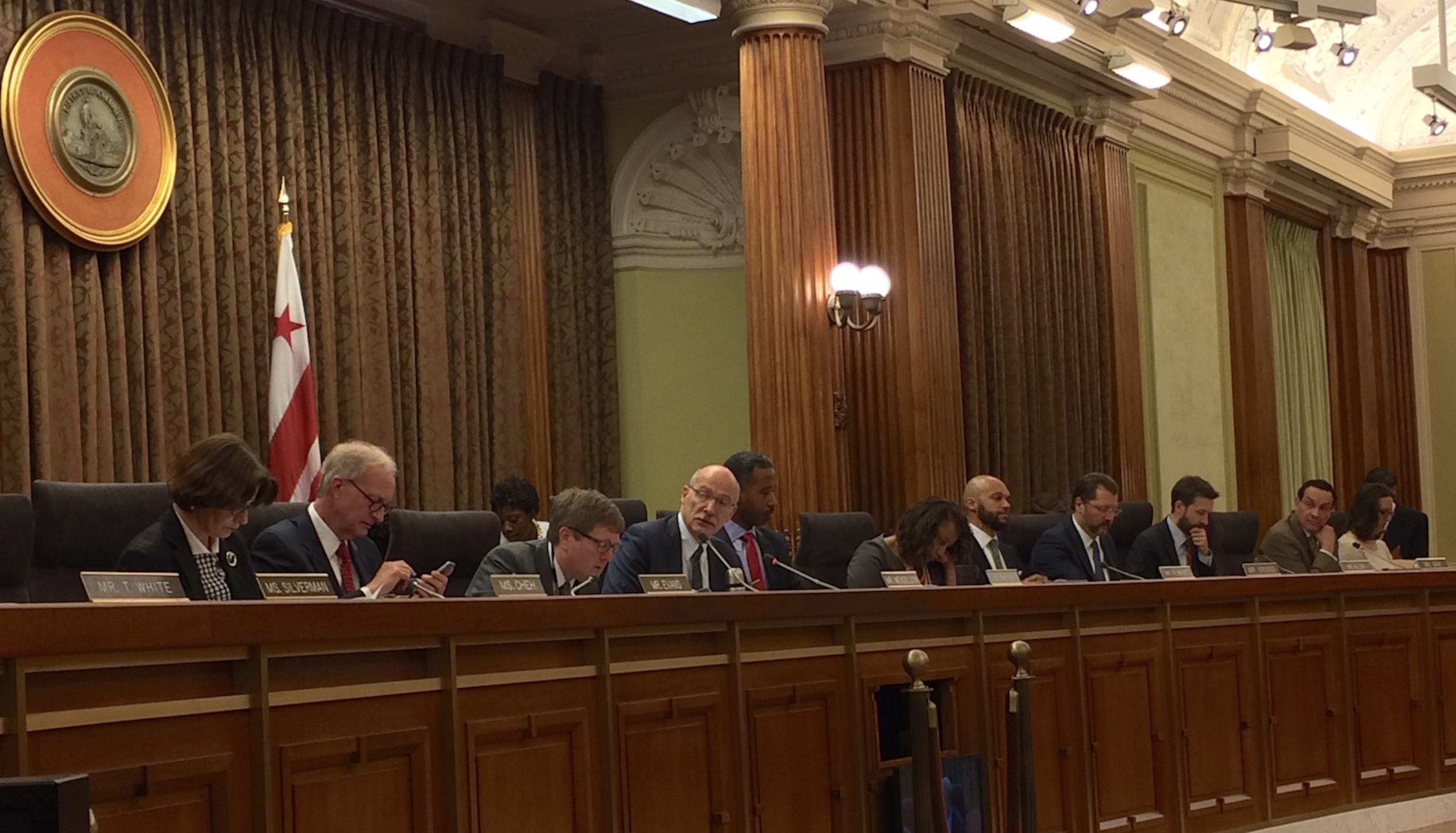 Posted: Jul 9th, 2020
In:
News
D.C.'s rent control law is set to be extended for 10 years, one of several additions to the District's budget that the council debated in a lengthy virtual hearing Tuesday.
The D.C. Council at a March 2018 hearing. After making a series of changes related to taxes, housing and economic development in the final hours, the D.C. Council gave the first of two approvals Tuesday to the District's $16.7B budget for the coming fiscal year.
The bill still needs a final vote and a signature from Mayor Muriel Bowser before becoming law. Tuesday's first vote came after Bowser released her proposed budget in May. The coronavirus is projected to cause a $744M loss in D.C.'s revenue for FY2021, which begins Oct. 1.
Click here to read the rest of the article written by Jon Banister over at Bis Now